It is not very often that I can share news from or about my previous employer Snow. Last news on their own website is from November 2011.
Recently they did something smart, they put a logo on the roof. They have some pilots employed who want to find the building, but they also want to be seen on Google Maps, Bing Maps, Apple Maps and such.
Ralf, one of those pilots took a flight round the building to show of the new logo. Now we have to wait for Google and the like to replace their satellite imagery.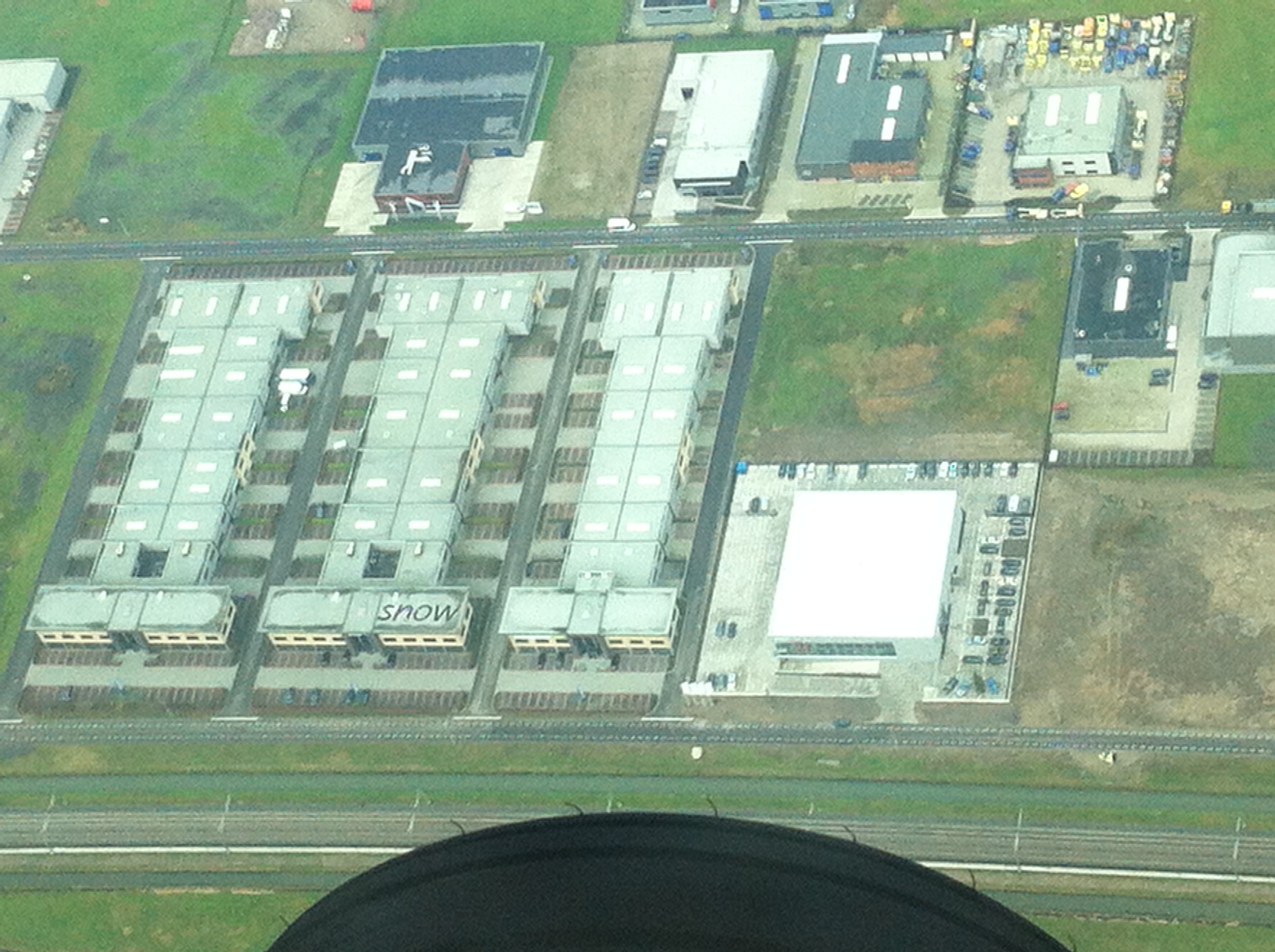 Well done!